Homemade Health Drinks During Pregnancy : Pregnancy is the sweetest journey of their life for women. During pregnancy, women have to face nausea, mood swings, stress etc. Apart from this, fatigue, weakness are also often seen in pregnancy. Although all women take healthy foods diet during pregnancy, but during this time you should also consider it necessary to have a liquid diet. Because like normal condition, it is necessary to take liquid even when pregnant. Consuming liquids will always keep you fit, healthy and hydrated. If you are pregnant, you can drink some drinks for a liquid diet. Come, let us know in the article which are these 7 Simple And Beneficial Drinks For Pregnant Women
7 Simple And Beneficial Drinks For Pregnant Women
1. Milk
Drinking milk is very beneficial for pregnant women. Often the elders of the house advise to drink milk when pregnant. Milk is rich in calcium, vitamin B12 and protein, which helps in the better development of the unborn baby. If you are lactose intolerant, you can drink soy milk instead of milk. It is also high in protein and calcium, which helps in better bone development of your baby.
Read also Standing Or Sitting? Know What Is The Right Way To Drink Milk
2. Coconut Water in Pregnancy
Drinking coconut water is very beneficial for all people. Coconut water must be included in the diet during pregnancy. It is rich in electrolytes and minerals. It helps in the development of the child. Coconut water also prevents dehydration, constipation and heat stroke.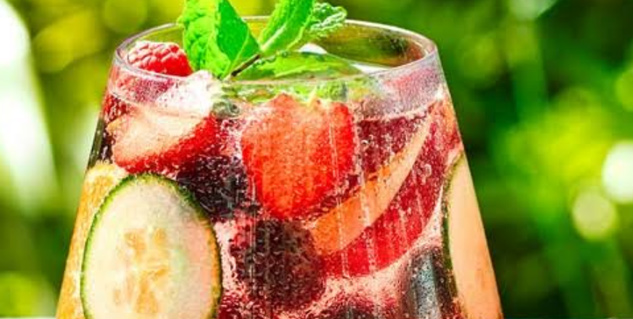 3. Fruit Mocktail Drinks
Consuming fruits during pregnancy is beneficial. If you are at a party, you can make mocktails with fruit juice. Make mocktails with your own hands from fruit juices. During this time you should avoid the consumption of alcohol, beer etc.
Smoothies can be the best breakfast for women during pregnancy. It helps to meet the vitamin, mineral and protein needs of pregnant women. For this, you can make a smoothie of banana, strawberry, kiwi, apple etc.
For recipe follow the links below
5. Buttermilk in Pregnancy
Drinking buttermilk in summer is considered very beneficial. Drinking buttermilk is also useful for pregnant women. Buttermilk helps in curing constipation during pregnancy . It also gives coolness to the body.
6. Lemon Water in Pregnancy
In summer, drinking lemon water cools the body, feels fresh and good. Even if you are pregnant, you can consume lemonade. Lemonade helps prevent nausea. This detoxifies the body. Also keeps mood swings right.
Follow the link below for recipe
7. Water in Pregnancy
Drinking enough water is very important during pregnancy. Drinking water flushes out toxins from the body and keeps the body hydrated. Nausea, mood remain better by drinking water. If you want, you can drink water in a healthy way, like adding mint, lemon etc. to it. One must drink 3-4 liters of water daily.
If you are also pregnant, then definitely pay attention to liquid diet to keep yourself hydrated, fresh and healthy. You can drink coconut water, lemonade, smoothies, fruit juices, milk and buttermilk during pregnancy. All these drinks are also beneficial for the health of your baby. This will also provide the necessary nutrients to the body. Along with this, water should also be kept in sufficient quantity throughout the day.